If many companies trust us in the long term and bear witness to this, it is because we have placed the listening of customer needs at the center of our approach.
Ask for our case studies CMMS and QHSE!
DSDSystem has been publishing CMMS since 2003, and has been offering QHSE and after-sales service solutions since 2010. Always attentive to the needs of the business, our software is always at the forefront of technological and functional innovation.
Ask for our case studies CMMS and QHSE!
Back in image on our seminar CMMS, QHSE & SAV in Paris, Palais Brongniart.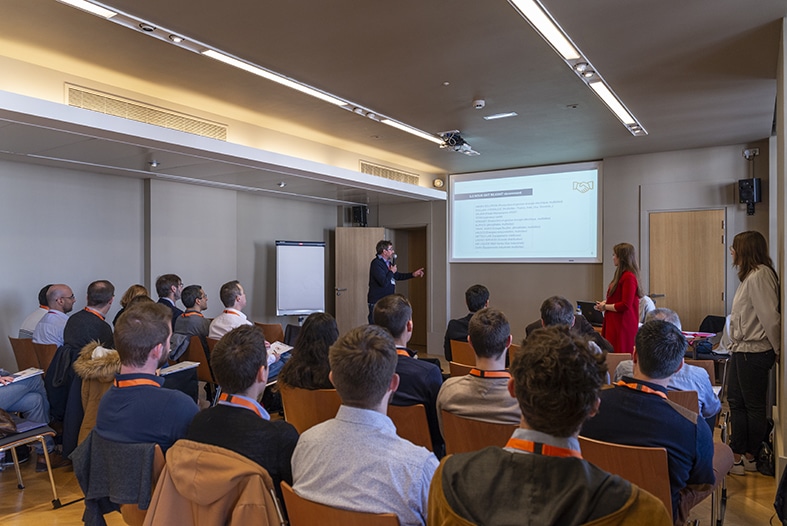 ALTAIR ENTERPRISE
Computer-aided maintenance management (CMMS) software for industry and the tertiary sector.
ALTAIR SERVICE MANAGER

Field Service Management (SAV) software for service companies, service specialists and service providers.
THEMIS QHSE MANAGER
QHSE software (Quality, hygiene, safety, environment) for all companies.
Our software CMMS, SAV and QHSE
Since 2003, DSDSystem has supported companies in all sectors of activity in their project to deploy CMMS and QHSE software. With more than 200 customer references and projects tracked over more than ten years, the company has been able to put its expertise to the test of both the simplest and the most complex projects.
Thanks to this, DSDSystem is your partner of choice in any GMAO and QHSE software deployment project, as well as for the optimization of your systems, the training of your staff and the long-term advice.
Services offered by DSDSystem
Web package editor
DSDSystem publishes the Altair CMMS and SAV software and the QHSE Themis software, complete web-based management solutions for all companies, from the TPE to the international group.
Specifications
Our consultants assist companies in the drafting of their CMMS & QHSE specifications in order to carry out their project.
Specific development
If we prefer standard solutions, we also know how to meet the most specific needs by designing customized tools for our various software. We also develop tools for Maximo CMMS.
Software implementation
Our teams come to install at home or on our secure cloud your QHSE maintenance and management software
Data import and recovery
In order to assist users with important migrations, we can help maintenance departments and QHSE migrate their information from one database to another.
CMMS and QHSE training
We are an accredited training organization, and train staff to use our software during implementation or inter-company sessions.
Reporting
We assist companies in the design and configuration of their reports, in order to give them communication tools adapted to their needs.
Software Hosting in the Cloud
Through its SaaS offering, DSDSystem offers the complete hosting of GMAO and QHSE software, offering a turnkey alternative and subscription to the classic software deployment for license purchase.
Support
Like any software publisher, we of course provide technical support for our software, through an online space accessible from anywhere.
15 ans d'expérience à vos côtés